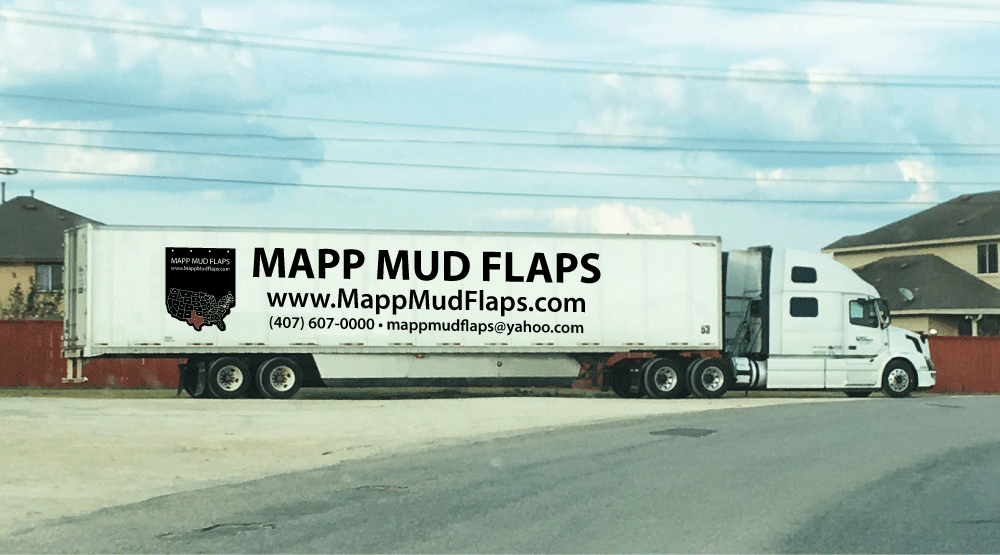 The Mapp Mud Flaps is a safety mud flap designed to help prevent accidents while driving at night, rainy and foggy conditions. When an automobile headlights shines on the Mapp Mud Flaps, the mud flap glows and reflects. This helps drivers be aware of the vehicles in front of them. It also minimizes water and mud from flinging in the air during rain, thus creating a dangerous situation.
Our default design mud flaps are also specific for each U.S. state. The state where it was bought from will be highlighted on the map but could also be custom made and could be designed with logos or information. They are made of the best materials available and guaranteed to last longer. Proud veteran owned and made in the USA! Contact us for more detailed information.
Patent by R. G. Mapp Jr.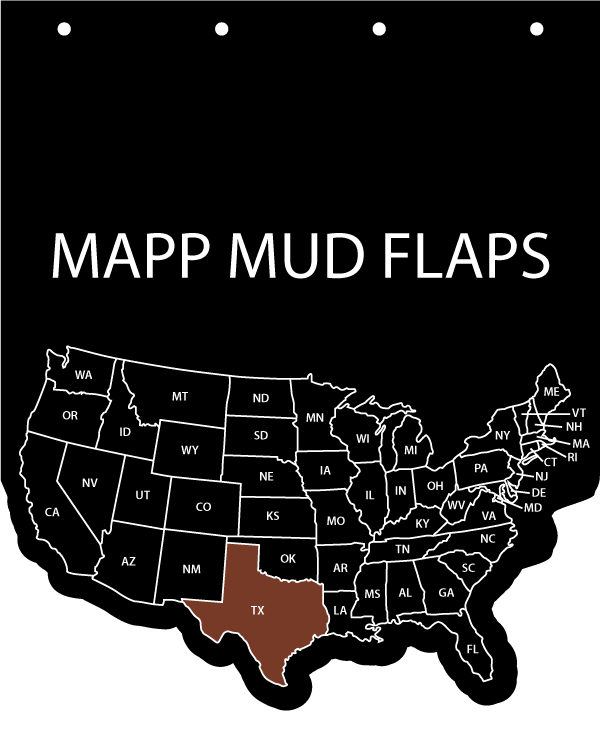 SIZE: 24×36
Retail Price: $26 ea.
SIZE: 24×30
Retail Price: $25 ea.
SIZE: 24×24
Retail Price: $24 ea.
Contact Information
Tel: 561-647-1261
email: [email protected]